Selections are DAILY (Wednesday-Monday)during the Saratoga Season.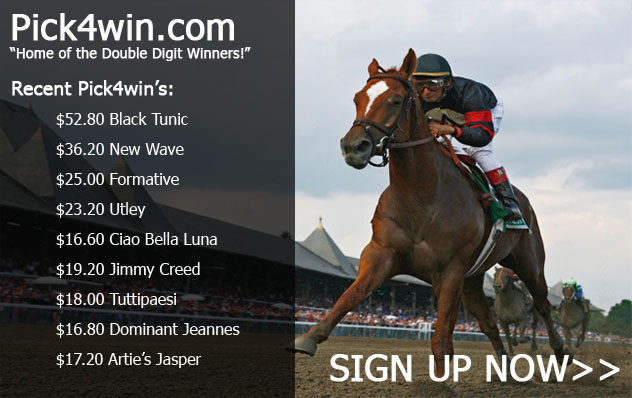 Pick4win subscribers crushed the 2013 Kentucky Derby. Not only did I have winning ticket Orb on top but gave out a trifecta and superfecta wagering strategy that struck gold! Lots of my players and Twitter followers cashed the $6,925 trifecta and I heard from two people who used it to cash the $57,084 superfecta. It was a memorable day for Pick4win members.
Grass racing is my specialty. It is the most profitable and rewarding surface for your betting investment. When making my selections, I don't pick Morning Line favorites to boost a win percentage. I handicap races trying to BEAT the favorite and stuff your pockets full of money by identifying those overlays and exploiting bad favorites.
My betting strategy I handicap and select 4 horses per race (plus another in case scratches) so multi-race and inter-race wagers can be formed. Currently, I am focused on Saratoga providing Pick3, Pick4 and possibly Pick5 wagering opportunities. Spot Plays may also be included in the daily selections. Tracks for potential Spot Plays include DelMar, Arlington Park, Woodbine, Monmouth Park, and Churchill Downs.
_____________________________________________________________
ZJ, I'm glad I bought your picks today. My wife thought I was crazy when I told her I was going to wager larger than normal. I kinda felt you were due for one of those double digit winner. Bang !!   Aqueduct race 2 – Eldaafer $22.40  At least today , she doesn't think I'm crazy !!  Looking forward to next weeks picks.
To read more testimonials from Pick4win.com>> click here
_____________________________________________________________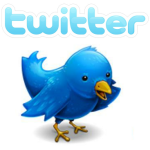 Follow Pick4Win.com on Twitter (@pick4win) www.twitter.com/pick4win for up to the minute selections, late scratches and updates. To read more about me, Zenyatta John, and my horse racing betting adventures race day recaps, and track-side stories on my hoof prints and horse play blog, its linked to the Homepage. That same link brings you FREE Past Performances too plus lots of useful racing links.
Everyone needs a Member Account. Once you're on the website and you're logged in, click link on the top nav bar to for Premium Picks. 'Single Day' purchases are now available in your Member Account,, email will be for emergency purposes only! Weekend Pass, Weekend Warrior, and Lifetime Members – PLEASE use your Member Accounts to get your selections.